Clomid
Clomid is a drug classed as a Selective Estrogen Receptor Modulator, or SERM in steroid jargon. The most typical use of Clomid is as a fertility enhancer for both women and men. It acts by binding to estrogen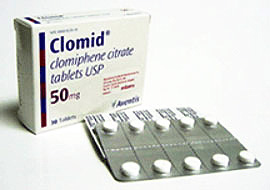 receptors, thus inhibiting actual estrogen from doing the same. In men, this affect is beneficial in preventing breast enlargement, also known as gynocomastia.
It is similar in this regard to the more commonly prescribed Nolvadex. It is, however, a much weaker drug when compared to Nolvadex. Clomid is considered safe for extended cycles of up to four months duration. If you experience vision problems while taking Clomid, please discontinue use and see an ophthalmologist.
Here at Bulking-Cutting, we offer a remarkable range of steroidal supplements that are sure to be of great interest to the bodybuilder. Before you embark on any kind of steroid regimen, please check out all the facts about the benefits and side effects of steroid supplements.
Always buy from an American supplier and always pay by credit card. If you do it intelligently, using analogs and other legal steroids can be very rewarding. Achieve the bigness and definition you desire with the right cycles of bulking agents and cutting supplements. We stock and sell a nice selection of equivalent anabolic steroids that are 100% legal to buy and use in the United States. For further information about supplements like Clomid, please call 1.941.721.7258. To know more about Clomid or the legal steroidal analogs in our catalog, you may also send an email to support@bulking-cutting.com.